All-Ceramic – PFM – Full Cast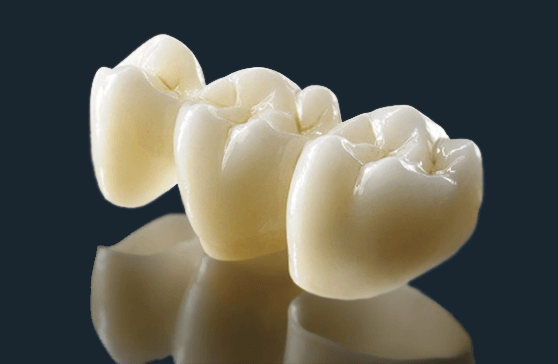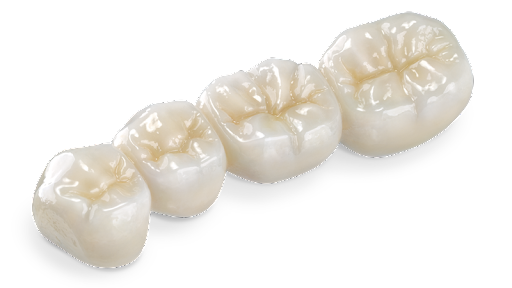 Full-Contour Zirconia
Full-contour zirconia (FCZ), also known as monolithic zirconia, is an opaque, metal-free material that provides stabilization for posterior crowns and bridges. Monolithic zirconia has a natural color that's easy to match to surrounding teeth, giving it enhanced esthetic appeal when compared with other materials.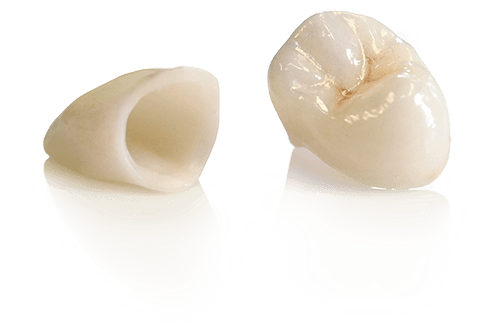 Also known as porcelain fused to zirconia (PFZ), layered zirconia crown and bridge restorations perfectly replace natural teeth. This is thanks to their natural-looking finish, resistance, and functionality; perfect in the case of tooth loss, preventive protection of fragile dental pieces, and aesthetic enhancement.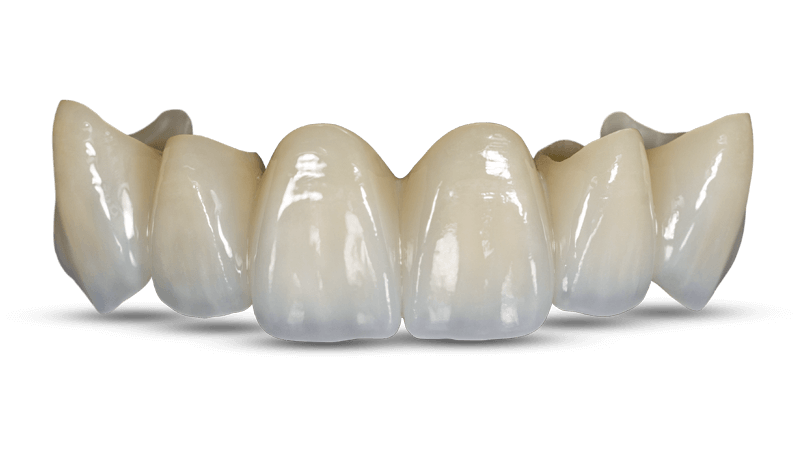 High translucent zirconia can be milled as monolithic, as well as multi-layered. Its surface does not cause excessive abrasion to the opposing teeth. It provides an excellent appeal and a higher flexural strength when compared to other all-ceramic restorations such as lithium disilicate.
IPS e.max is a revolutionary restorative solution for the restoration of decayed and functionally compromised teeth. This glass-ceramic is a monolithic lithium disilicate that offers near-perfect esthetics without the vulnerability to cracks or fractures common to other ceramics.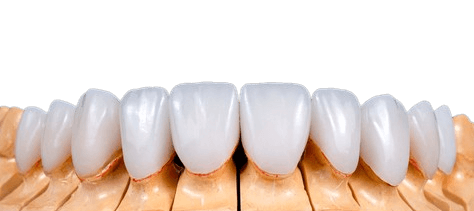 By far the most popular option for reversing certain dental effects. Zirconia or glass-ceramics are typically the material used to fabricate veneer restorations. Some different types include porcelain veneers, composite veneers, lumineers, inlay/onlay veneers, and temporary/removable veneers.
Porcelain-fused-to-metal (PFM) restorations are among the most popular choices for
endodontic treatment. PFM crowns and bridges are composed of base metals,
allowing them to maintain toughness, function, and endurance. PFM crowns and
bridges are an excellent dental restorations option for people with no allergies to
metal, vulnerable crown tissue, and other special dental situations. Next Dental Lab
manufactures using base alloys, as well as noble and precious alloys. Just like
all-ceramic restorations, they are easy to apply and modify simply by grinding. PFM
crowns and bridges come in a wide variety of shades and textures that provide
exceptional cosmetic qualities.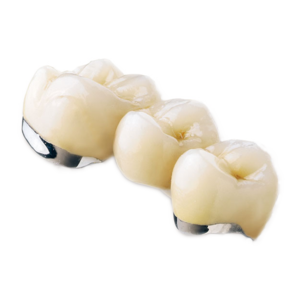 Base metal PFM crowns and bridges are fabricated using non-precious metals, and are the most popular PFM option chosen by doctors for their patients' crown and bridge restorations. Next Dental Lab's non-precious PFM restorations are guaranteed to be strong, durable, and affordable.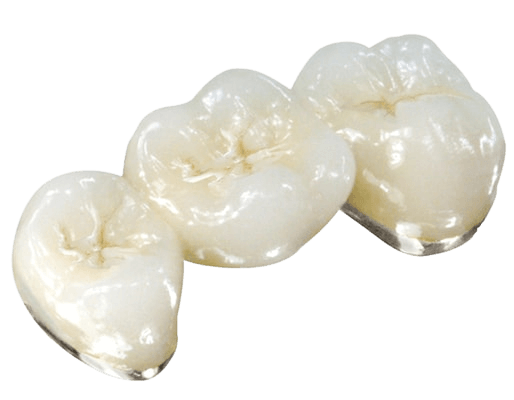 Noble & high-noble PFM crowns and bridges are a great option for patients who need a metal restoration but have sensitivity to non-precious metals. Noble PFM restorations are fabricated using semi-precious alloys and high-noble PFMs are fabricated using either white or yellow high-noble alloys. With proper hygiene, these restorations offer patients decades of comfort.
A full-cast crown is a tooth restoration that has been casted fully in alloy. We make
these restorations with high noble white and gold alloys and/or non-precious metals
that have the ability to resist corrosion/oxidation while offering bio-compatibility with
the gums.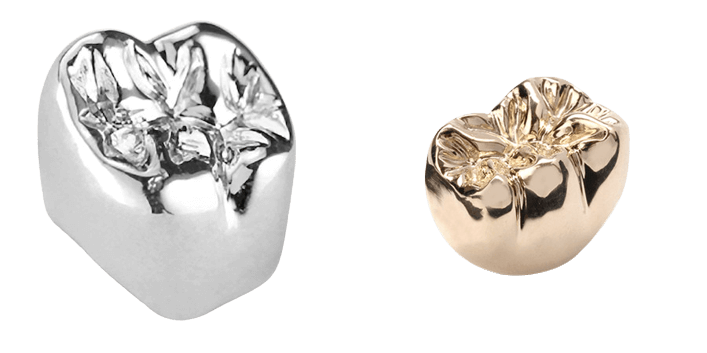 Full-cast dental restorations are the original crown and bridge solution chosen by dentists globally. Most economical and reliable option, matched with the lowest prices guaranteed. They are generally indicated for posterior restorations, however, they are able to be casted for any tooth position. Full-cast crowns and bridges offer the ultimate strength and long-term durability.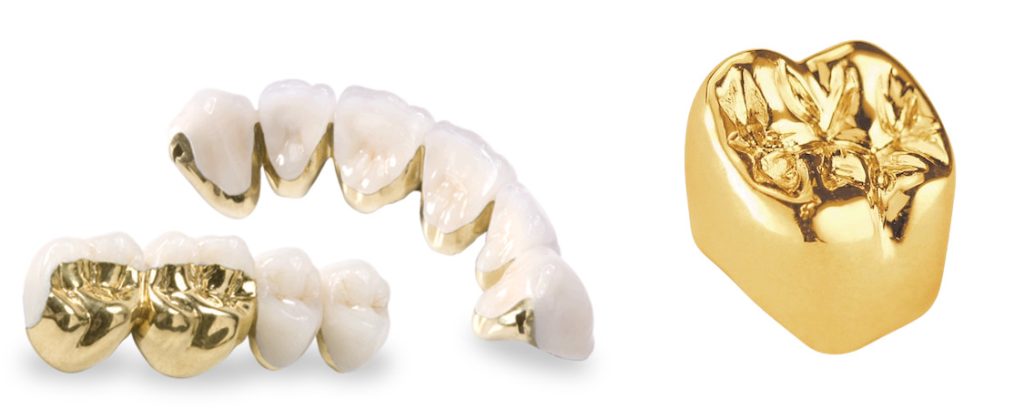 Indicated for single-unit crowns and multi-unit bridges alike. With the longest track-record of being the most reliable posterior solution, noble and high-noble restorations are the industry standard for full-cast crown and bridge restorations. They can also be combined with PFM. Next Dental Lab proudly offers dentists all of these key resources, and all at the industry's lowest prices.
Ready To Take Your Dental Practice
to the next level?