Starting a dental lab involves a number of considerations and costs. This guide will help provide valuable insight into initiating your own dental lab. It will cover aspects like:
Determining services
Creating a budget
Planning the lab space
The cost of starting a dental lab
The dental industry is witnessing a growing demand for services like dental implants and reconstructions. Consequently, dental labs face increased pressure to deliver high-quality results promptly. This surge in popularity presents lucrative opportunities for those capable of providing exceptional work.
Keep in mind that this is not a venture for the faint of heart. It is a risky endeavor, as is any entrepreneurial undertaking. You may choose to seek the assistance of a professional every step of the way.
What's Your Specialty?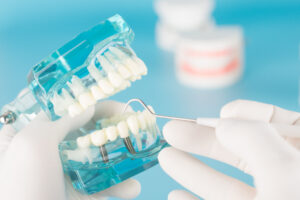 For starters, it's important to identify a niche for your dental lab and assess the demand for specific services. This can include the following:
Crown and bridge work
Veneers
Occlusal appliances
Dental sleep medicine
Implants and removable prosthetics
Provisionals
Despite the presence of competition in the industry, it is possible to find untapped areas where representation is lacking.
Your Team
Building a competent team of dental lab experts is crucial. Look for individuals with expertise in your chosen field or complementary areas. Prioritize qualifications and expertise related to dentistry and dental services. The diverse team with a variety of skills and backgrounds will contribute to a well-rounded and efficient lab environment.
Your Budget
Creating a budget is a significant consideration when establishing a dental lab. Expenses to consider include the following:
Space rental or purchase
Dental lab equipment
Furniture
Utilities
Licenses
Personnel
Materials
Essential equipment for a dental lab comprises the following:
Dental microscopes
Model building tools
Casting machines
Dental waxing equipment
Air purifiers for maintaining cleanliness
Develop a comprehensive plan that covers each anticipated expense to ensure preparedness and confidence in decision-making.
Layout/Floor Plan
Designing an appropriate floor plan layout for your dental lab is essential. Guarantee compliance with dental lab regulations to avoid additional expenses due to non-compliance. Pick a space that offers sufficient size for your lab operations. Also, consider the comfort and safety of your staff. Efficient organization and functionality should be balanced with cost efficiency when incorporating dental lab benches and storage.
Possible Expenditures
While the cost of setting up a dental lab can vary, here is a very general breakdown of some potential expenses.
Estimated startup expenses:
Office set up: $20,000
Lab set up: $30,000
Rent: $2000/month
Insurance: $2000
Brochures: $1000
Stationary, etc.: $300
Legal: $1000
Equipment: $20,000
Total estimated startup expenses: $76,300
Estimated startup assets:
Startup inventory: $10,000
Cash required: $71,700
Various current assets: $12,000
Long-term assets: $80,000
Total estimated assets: $173,700
Total estimated requirements: $250,000
Keep in mind that these figures serve as a general guide and costs can vary depending on location and other specific requirements. It is important to conduct thorough research and planning to ensure a successful and financially viable dental lab venture.
Starting a dental lab requires careful planning, budgeting, and assembling a competent team – not to mention a boatload of cash! By addressing the critical considerations above and following a systematic approach, you may be able to establish a successful dental lab that meets the demands of the growing dental industry.